Books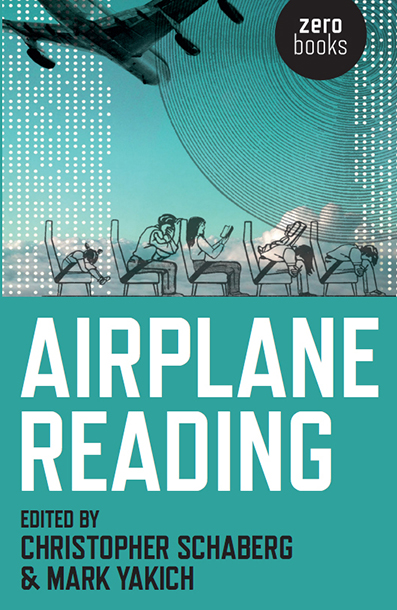 A marvelous story round-up exploring and explaining what air travel does to us—and makes us do. Buy it now, but save it to read on your next cross-country flight.
—Harriet Baskas, travel writer for USAToday.com, author of Stuck at the Airport
An insightful exploration into the airplane journey that is both existential and humorous. This collection uncovers the surreal capacity of air travel to transport across tremendous distance but only after imposing a million grating indignities along the way.
—Rafia Zakaria, author of The Upstairs Wife: An Intimate History of Pakistan
Contributors
Lisa Kay Adam • Sarah Allison • Jane Armstrong • Thomas Beller • Ian Bogost • Alicia Catt • Laura Cayouette • Kim Chinquee • Lucy Corin • Douglas R. Dechow • Nicoletta-Laura Dobrescu • Tony D'Souza • Jeani Elbaum • Pia Z. Ehrhardt • Roxane Gay • Thomas Gibbs • Aaron Gilbreath • Anne Gisleson • Anya Groner • Julian Hanna • Rebecca Renee Hess • Susan Hodara • Pam Houston • Harold Jaffe • Chelsey Johnson • Nina Katchadourian • Alethea Kehas • Greg Keeler • Alison Kinney • Anna Leahy • Allyson Goldin Loomis • Jason Harrington • Kevin Haworth • Randy Malamud • Dustin Michael • Ander Monson • Timothy Morton • Peter Olson • Christiana Z. Peppard • Amanda Pleva • Arthur Plotnik • Neal Pollack • Connie Porter • Stephen Rea • Hugo Reinert • Jack Saux • Roger Sedarat • Nicole Sheets • Stewart Sinclair • Hal Sirowitz • Jess Stoner • Anca L. Szilágyi • Priscila Uppal • Matthew Vollmer • Joanna Walsh • Tarn Wilson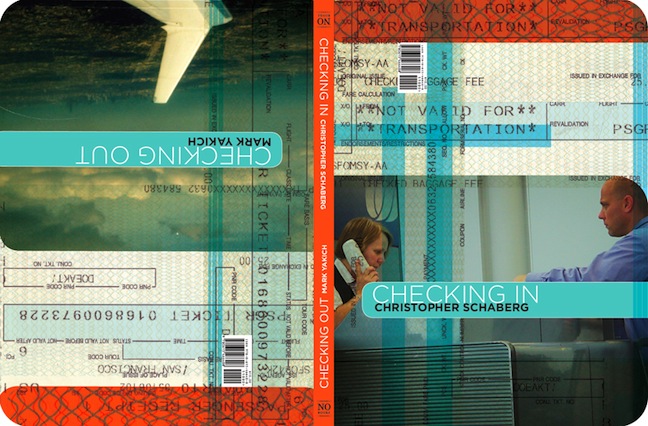 Checking In / Checking Out (NO Books, 2011) is a two-sided book that aims to rejuvenate airplane reading. One side, Checking In, relates behind-the-scenes stories of an ex-employee of United Airlines (2001-2003) at the Gallatin Field Airport outside Bozeman, Montana. The other side, Checking Out, tells the story of one man's lifelong efforts to cure a fear of flying. With sincerity and irreverence, Checking In / Checking Out wrestles with issues of travel, work, technology, security, faith, reading, writing, and parenthood. Ultimately, the book opens up a space between the two sides, like a parallax, in which readers can become more mindful of their own experiences of air travel.
Excerpts
"Strange Flights," The Millions
"A Night Spent on the Tarmac, With No Complaints," The New York Times
"Flight Status," Brevity Magazine
Interview
"Travel, security, death, the mundane, strangers, boredom, home, geography: A talk about airports and air travel with Christopher Schaberg & Mark Yakich," Room 220